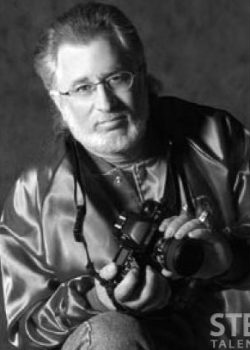 Bob Lasky
Profile Information
Gender:

Male

Languages Known:

English

Phone Number:

305-891-0550

Location:

Ft. Lauderdale, Florida

Speciality:

Adults | Kids | Beauty | Headshots
Biography
Bob Lasky was born in Philadelphia, relocating to the Miami area in 1971. Bob has worked extensively with advertising agencies, Record Companies, Magazines, Celebrities, Actors, Talent Agencies, Casting Directors, and various clients in America, as well as Europe & Asia.

Most of Lasky's work encompasses Beauty, Glamour, Lifestyle, Fashion, Musician and Celebrity photography. With his studio located in North Miami, Bob's work has appeared in: Vogue, People, Teen, Mademoiselle, G.Q., Cosmopolitan, Harper's Bazaar, Seventeen Magazines, as well as National Lampoon, Modern Drummer, T.V. Guide, Billboard, Rolling Stone, Metro, Spree, Magazine, Headliner, as well as many other publications.

A partial list of his musician/entertainer clients include: Elvis Presley, James Brown, Frank Sinatra, Steven Stills, Jon Secada, Lari White, Shana, The Bee Gees, Betty Wright, Jimmy Cliff, Michael Israel, Trinere, Faze, Ann Curless (Expose), Allan Harris, Beatmaster-Clay D., Miami Sound Machine, Firefall, Cynthia Roundtree, Debbie Deb, The Marshall Tucker Band, The Artimus Pyle Band, Secret Society, Victim, Ed Calle, Benny Goodman, Bob James, Chuck Mangione, Toots Thielman, Stanley Turrentine, Jon Hendricks, Randy Brecker, Atlantean Driftwood, Debbie Spring, The Ross-Levine Band, Dana Paul, Al Broomfield, and Rick Krive.